By Dann Niegocki
Somewhere along the path of growing up I fell, like so many others, into that wonderful land known as "sin management." You probably know of the place, or at least have heard of it. I joined throngs of people trying to not do "those things," which tended to be a list of what good Christians are not supposed to do. Don't lie, don't swear, don't forget to read your bible, and don't have a bad attitude. I was in charge of keeping myself clean and sinless.
This might also be seen as keeping the outside of the cup shiny and clean while the inside is full of filth: a white washed tomb. I was no better except that I looked better from the outside. I do believe some of that basic obedience helped, but I don't believe I was becoming any different.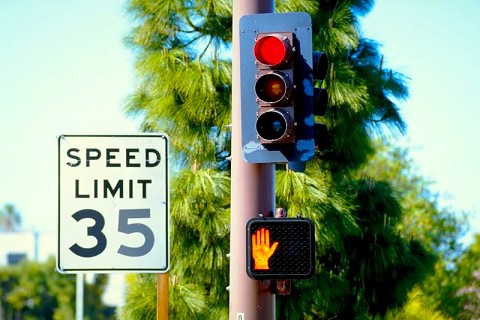 What was different was that I was afraid to color outside the lines, or at the very worst, I would try to get so close to that line without going over. Nobody could call a foul on me. I thought I was sinless; and it sure did seem simple, except for the part where the effort of maintaining that sinlessness was exhausting. Well, exhausting until I quit doing much of anything. I retreated from the world, pulled back from bad' friends and built a comfy little house in a bubble. Now, I would call it a callous.
I had ceased doing much of anything, and that isn't what I believe chasing after Jesus is supposed to be. Even managing my sins isn't what God asked me to do. He asked me if I would follow him, and offered me a chance to join something larger than something I could ever be on my own. I wasn't working hard and staying on God's tail, listening to what he wanted me to do as if everything depended on him (which it does, just in case you were wondering).
Analogy time! As an added bonus, you may choose your own analogy. There will be no complaints about the overuse of sports analogies. Go ahead and choose:
The first is a NASCAR race: if you are afraid of crashing, wearing out your tires, running out of fuel, etc. etc, then NASCAR would be a race of cars doing 40 to 60 mph and giving everyone some safe driving space. Yes, there is the potential to mess up, but God is not a God of fearfulness, leaning back, sweating, and worrying. God is leaning forward with the wind in his hair and smiling into the oncoming opportunities.
As a result, we should be gunning it and going to the limit and trusting God's call and the reality is that it does work out. Drivers can go crazy speeds just 6 inches from cars around them and they maximize the potential they have been given. I'll let you guess which one excites the crowds.
The second is baking: if you are afraid of burning something you are cooking, pretty soon most everything you eat is raw. That means most meat is nixed and leaves us with just sushi, which ruins this analogy for those that would willingly live off of sushi. The idea of baking bread is crazy as bread could be burned. There goes the oven as well as the stove, or even broccoli with melted cheese becomes dangerous: don't burn the cheese! Nothing would be heated and for me, that makes a really lousy pizza. I would not visit any of these new restaurants without cooking (I may as well graze through the produce section at your local grocery store).
On the flip side, smelling turkey cooking in the oven from thanksgiving is a smell I wish I could hang from an air freshener in my car. I enjoy so many baked goods, from their taste to their texture, that I need food to be cooked, not just peeled or sliced. My senses are quickly reminded of so many delightfully cooked foods.
Yes, sinning less is a good thing, but not if I am just making a check list of things not to do. What is great is that the process of chasing after God transforms my insides and I am made different. As a result, I do fewer things that are contrary to God. The result may look the same, but the difference is that I am doing God's will and not just looking like I am. I live out God's will. How can I be against him if I am with him? This approach is far more enjoyable, and tasty, not just for myself but for others. I wonder if that would be considered fruit?
If you liked this article, check out: Life on the Edge
---
Dann

is the husband to one and the father to four and spends his days making everything a bit more beautiful.