By Josh Casper
The sounds, smells and sights of Kolkata's red-light district still haunt me in the deepest of ways. It has been a couple of years since walking those alleys, and yes, it's 2009. The brothels and side streets harboring our sisters for lies, ridiculous debts and life circumstances still exist and they simply should not. At times, these experiences have the awful ability to paralyze our sense of what freedom looks like.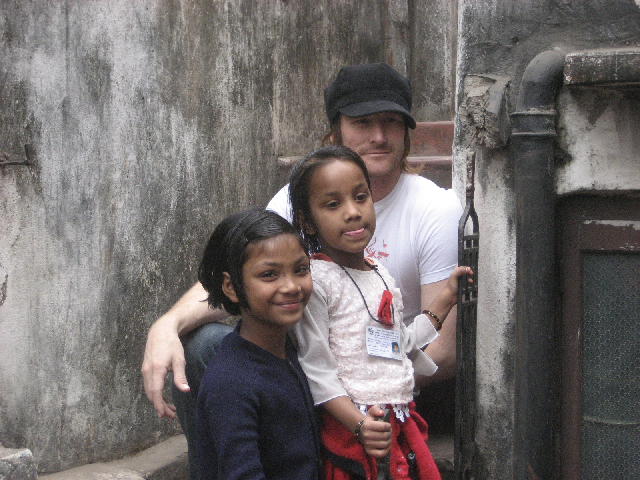 Freedom comes in many forms, and one of those ways is empowerment; not only empowering the women who have been forced into human trafficking, but also for us, whose homes are in different parts of the world.
Faceless International is helping to be that change.
Faceless International is an organization like no other. Focused on the 27 million faceless people in the world who are suffering from the horror of Human Trafficking, Faceless has set out to help empower people, through education, experience and action. Started by Stephen Christian of Anberlin and Anchor & Braille, and a few of his friends, Faceless International is an organization that doesn't just talk about making the world a better place; they get their hands dirty in the process.
They educate future abolitionists on the great injustice of human trafficking. They also offer trips where you can experience first-hand the lives of people who have either been trafficked, or who are at the highest risk of being trafficked. And then can help you discover your passions to help change the world both in your local community and internationally.
Check out the Faceless International website. Their upcoming 2009-2010 trips include India, Ukraine, Rwanda, Los Angeles and Nashville. Regional programs are popping up all over the country, and every day they find new ways to help improve the lives of others around the world.


Faceless International believes that YOU can change the world.
So, what are you waiting for?

Because we think they're awesome, we at Wrecked partnered with Faceless International to get the word out about worldwide injustice, how they're fighting, and how you can be a part of it (while getting some cool prizes).

Here's what you do:
Post a blog, Facebook note, tweet, whatever with a short story or blurb about what it means to you to give faces to the faceless (through awareness, action, etc.) linking back to this article
In the comments of this article, link back to wherever you spread the word – so if you posted a facebook note, post the link to that note in the comments of this article
The winners will be generated randomly and announced in November
The winners will be shipped a free Faceless tote bag
If you have any questions, feel free to ask in the comments.
---
Josh is a Mississippi boy who now lives in Portland, Oregon. He is currently enjoying being a newlywed to his lovely wife Hannah, who both met in 2007 while serving with Word Made Flesh in Calcutta, India. His interests include: books, gardens, racial reconciliation, southern cuisine, coffee and birds (in no particular order). Josh is also an aspiring: writer, Stumptown barista-extraordinaire and world-renowned southern chef.
He writes here.