By Jeff Goins, Editor
I saw this video the other day, and it really resonated with me. In it, Bill Hybels poses the question, "What wrecks you?" Is it extreme poverty, homelessness, the death of churches? Could it be that these things which you can't stand are situations to which you are called to minister?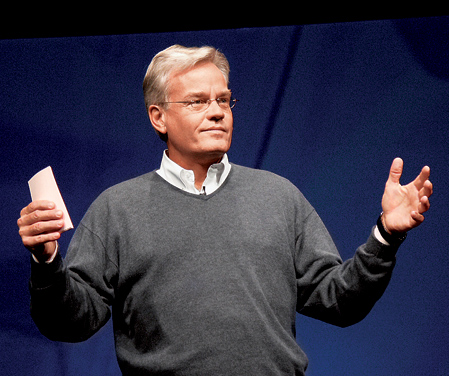 In this video, Hybels raises the idea that things that we "can't stand" may be our very callings in life: whether it be our dissatisfaction with the economy, our discomfort with a friend's drug addiction, or even our contempt for the millions of aborted fetuses each year in America.
We're not called to idly sit and judge; we're not called to think of ourselves than we ought without doing anything to improve the lives of others; we're not even called to despair and numb ourselves from the pain of the world.
We're called to follow Jesus… even into the dark places. And we're called to transform society, no matter how much it hurts.
We, dear Christians, are called to step into the circumstances that wreck us. As Hybels points out in the video, going into these places is what our hearts desperately yearn to do. In other words, we want to be wrecked, because we somehow innately know that the healing of creation is, at least in part, hinged on how broken we are for it.
It may be that God longs to use our discontent to bring about redemptive change in the lives around us, as a part of bringing his kingdom to earth. This video clip goes along with the theme of a new book Hybels just published under Zondervan called Holy Discontent.
It's worth asking yourself today: "What can't you stand?"
What just absolutely wrecks you?
Maybe it's time to stop avoiding it and start embracing it… so that we can start healing the world together.

---

Jeff graduated from Illinois College, a small liberal arts school, with a degree in Spanish and Religion. He lives in Nashville, TN. He works for Adventures in Missions, edits this silly little magazine, and loves to do new things. He just got married in January. Check out his blog: Pilgrimage of the Heart.