By Sarah Gillis
As a student studying abroad in Nicaragua, I looked forward to the breaks between lectures to explore the heart of Latin America. Today was my chance to experience an historical park in the city of Managua. In a bid to capitalize on my free time, I spread my hands out wide and embraced the sights, sounds and smells of the park. Accompanied by my equally enthusiastic group of friends I marvelled at the architecture and the beautiful gardens; I even twirled around under a large gazebo! The park was bustling and beautiful, showing off the marvels of Managua.
It was simply breathtaking!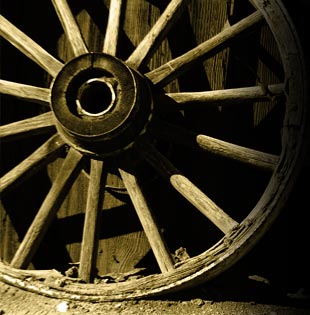 As my friends and I began crossing the main street to explore another section of the park, something in my peripheral vision caught my attention. On the other side of the street was a small boy, about eight years old. He was very thin; his filthy, threadbare clothes hung from frail limbs. Crestfallen, I watched as he attempted, in vain, to lug a ramshackle wooden cart full of junk over the curb. In that moment, I thought the boy was a quintessential representation of a Scavenger: someone who picked through the refuse of the city dump, collecting anything he could salvage and sell for money to survive.
I felt a tug in my heart an instant conviction to help the struggling boy. As I dealt with this new-found conviction, I noticed that people walked by without even giving the boy a second glance. Would anyone help him? Would anyone stop? Was anyone even aware of his struggle? Okay, I said to myself. It'll just take a minute and then I'll return to my friends.

As I approached the boy, I saw and smelled the contents of his cart. Amongst the mix of scrap wood, metal and plastic sat a bucket filled with pieces of rotten, putrid meat. The repulsive smell almost made me lose my lunch! Gathering my resolve, I tentatively grasped the cart and helped the boy lift it over the curb. He shyly mumbled "Gracias…" and continued on his way. There, that wasn't too difficult, was it? But as I hurried back toward my friends, I couldn't help but glance back in the boy's direction. He was struggling with all of his might to get his cart up the next series of rutted, uneven steps, his tiny arms straining with the effort. I just had to return and help. I had to!
"Uno, dos, tres …" lift. "Uno, dos, tres …" lift. Together the boy and I laboured to boost the seventy-pound cart up and over each step. One more obstacle completed. This time he looked up at me, his large, filthy cap nearly covering his eyes. He thanked me as a smile shyly appeared on his face. Then he continued on his way across the dusty park stretch as I headed in the opposite direction.
In spite of my inability to help, I looked back one last time, my eyes scanning the park until they located the boy on the other end. He was attempting, once again, to manoeuvre his cart over yet another set of steps. Every few seconds the cart would lean to one side, the bucket would overturn and chunks of the rotten meat would roll to the ground. Each time, without fail, the boy would carefully collect the pieces, return them to the bucket, and continue on his arduous journey.
Questions began to flood my mind: Who is this little boy? Where did he come from? Why has he been subjected to such a disgusting and seemingly senseless task? What if that bucket of meat was intended to be his family's dinner? With a growing sense of guilt, I realized that the boy could have been hauling my refuse in that cart. How many times had I thoughtlessly thrown out my garbage, never imagining that it could become such a treasured item for someone like this boy? I was forced to reflect on our common humanity amidst the interconnectedness of our world, especially how my actions can and do have an effect on others.
My encounter with the Nicaraguan cart boy lasted but a minute, yet it has since left a deep-seated impression on my mind. I held out my filthy hands, covered in the sticky, smelly substance from lifting the cart, and I wished that I could have done more so much more.
"I tell you the truth, whatever you did for one of the least of these brothers of mine, you did for me." -Matthew 25:40
---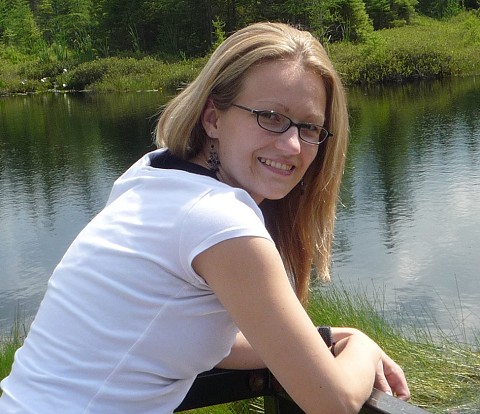 Sarah is a recent university graduate who will soon begin her career as a Junior Kindergarten teacher at a Christian school in Ontario, Canada. In 2007, she traveled and studied in Latin America for four months and is presently writing a book about these life-changing experiences. Sarah feels God is calling her to be involved with teaching and missions overseas in the future.