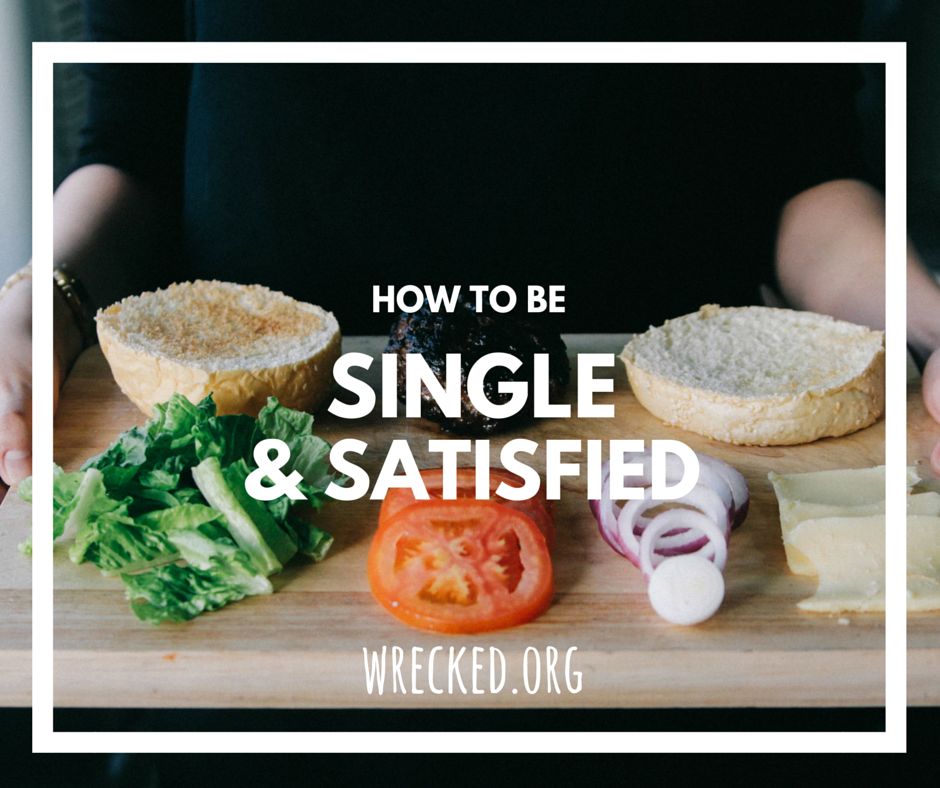 This blog has been inspired from reading my roommate's post, Why Men Ruin Relationships (seriously, read it).
I've always been very satisfied being single, and it's been on my heart for a while now to share why. I've put this blog off for a long time, because I am uncomfortable with the limited experience I have with dating.
But with courage I believe the Lord wants me, a 22 year old bachelor, to share with you all on how to be single and happy. First, I need to tell you a bit about my history with relationships, romance, and everything else related.
I learned about sex from a porn magazine. This is, unfortunately, something that is very common in today's culture. I was curious about what my dad would always try to hide in his shop. And when I discovered them, I ran away absolutely frightened. Not because my dad was looking at porn, but because of the weird act of naked people seeing other naked people.
Why would you want to see someone with their clothes off? #grossedout10yearold
That fear eventually turned into curiosity. Which then turned into desire. And in the end turned into my addiction for sexual invigoration. And when the time came for me to have sex with someone for the first time, it wasn't a big deal. Everyone did it, and there was nothing wrong with it.
In my school, sex is like eating a snack: it's something that is filling for a short time, but it doesn't satisfy.
When I became a Christian I was still as addicted to eating snacks as I was of having sex. It was beyond words how difficult it was to overcome my addiction. It was only until the day when I told God that I NEED to be intimate with him and no one else that I overcame my addiction. It was practically instantaneous.
And just because I've overcome the fleshly side of my addiction doesn't mean that I am a perfect single Christian. There is still a constant battle that I must decide to fight.
So here are my 3 ideals that brought me  to the place where I am now. Know that I am not writing these things in  a prideful manner but simply sharing  my personal experience with you.
I Accepted That I Might Not Get Married
Fact: God has never promised any of us that we would get married. And it's worse when others constantly tell me, "God has the perfect woman out there for you!" when God has promised no such thing.
God promises to meet our needs – not that we will have a spouse. It took me time to allow that truth to sink in and to grieve the possible loss of one of my dreams. But to accept this truth allows me to dream new dreams and live out everyday today to its fullest. All because I accept God's perfect truth.
I Am Perfect Here, And Now
Here are the things that I have accomplished from being single: I went on an 11-countries-in-11-months missions trip; I have worked in government positions that are reserved for those with college degrees; I have overcome failure on a daily basis; and I am successfully pursuing other wild dreams that God has given me.
Those things happened as a single man. I don't need a spouse. Since I've been walking faithfully with the Lord, my dreams have been fulfilled. Simply because I didn't worry about missing out on God's will for my life.
If you're pursuing God's heart and obeying him, then you don't need to worry about missing out on his will for your life.
I Learned That Contentment Is A Decision, Not A Feeling
Many of us believe that in order to be content, one of two things must happen: we have to get married or we need to purge ourselves of any desire to get married.
That is opinion, not fact.
Contentment doesn't eliminate your desires. You can be content as a single person today and still want to get married someday. Jesus was content going to the cross; but he didn't really want to go. He wanted to do God's will. And that desire overshadowed everything else.
Contentment is a decision, not a feeling. It's a determination to be satisfied with what God has given you today. And because of this, it's okay to be content in singlehood.
If you finish reading this blog still feeling sorry for yourself, then I can do nothing for you. Tough love isn't a fun thing to hear but you need to buck up and accept the real promises that are in front of you.  
If God has promised you personally a husband or wife then you should be content knowing a spouse is on their way. And if you haven't had that personal promise, make the tough decision to act for your future instead of pitying it.
What are God's promises for your life, and what are you doing to pursue them today?