By Marissa Locher
I just returned from spending about seven months with the wonderful children at AHOPE Ethiopia. It's impossible for me to write about them without sounding a little cheesy, totally enamored, and somewhat gushy.
Volunteering at AHOPE was by far the best thing I have ever done. I would go back in a heartbeat and will as soon as I can. In some ways it's strange that I found my second family on the other side of the world in a country to which I'd never been and where the sight of my skin elicits cries of excitement from strangers on the street. But being at AHOPE surrounded by those kids, I've never felt more at home anywhere else.
I went to AHOPE to teach, but wound up being the student. I learned more from a bunch of 10-year-olds than I ever did from college professors, academic advisors, career councilors, etc. The kids at AHOPE taught me how to live life.
We've all heard the self-help slogans: don't sweat the small stuff, stop and smell the roses, go with the flow, pick your battles, the list goes on. But how many of us in our busy American lives actually manage to live those lessons? I know I've always tried to, but I'm pretty sure I forget a lot of the time. My alarm doesn't go off and I'm late and tired and in my car rushing to work and cursing the red light staring down at me. I am certainly not smelling any roses. But living in Ethiopia reminded me about all those things I've always strived for: peace, flexibility, happiness.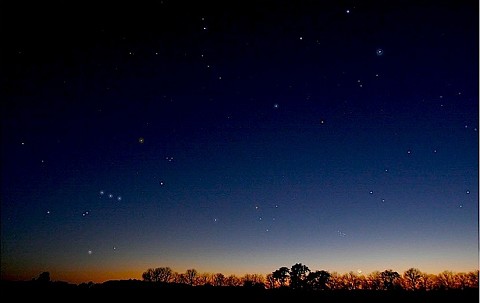 I followed the example of the AHOPE kidskids who have never read self-help books but are living testimonies to the values of optimism, humility, love. They have real, huge, scary problems in their lives, but they choose to focus on the things that make them happy. They play, they laugh, they learn.
On days when there is electricity they watch movies or stay up late reading. When the power is out they chatter and giggle in the dark and go to bed early. They don't complain. Watching them reminded me of the person I've always wanted to be.
Being back in America now I'm trying not to forget the things the AHOPE kids taught me.
I think my favorite Amharic phrase I learned is "chigger yellum," which means "no problem." I learned to say it a lot. No water today? Chigger yellum. Internet is slow? Chigger yellum. Bad service at a restaurant? Chigger yellum. Because things like that really are no problem. We must choose our battles and those should certainly not be them.
A few months ago, one of the AHOPE guards and a couple of the older girls were walking me home at night. The two girls were on either side of me holding my hands. I was pointing out constellations to them and they were telling me the Amharic names. Then one of the girls pointed to three bright stars in a triangle and said, "That can be our constellation and whenever you see it you can remember this night."
Since I've been home I've been looking to see if I can spot our triangle of stars, but the sky looks different here and I'm not sure I've found the right ones. But even without the constellation I will always remember those girls and the other children at AHOPE. They are in my heart forever. If you ever have the chance to meet them, don't pass it up. You will be a better person because of them.
---
Marissa recently returned from volunteering at AHOPE Ethiopia in Addis Ababa. She currently teaches middle school English at the Washington International School in Washington, DC.