By Ben Girdler
Getting sick sucks. Being sick in Mexico sucks more. Having a 106 degree fever while on a mission trip in Mexico, on your 17th birthday, being mildly allergic to the meds the nurse in Mexico gives you and having diarrhea all day for several days even after you get home sucks the most. Yet could there be beauty in the diarrhea, so to speak? I'd like to think so.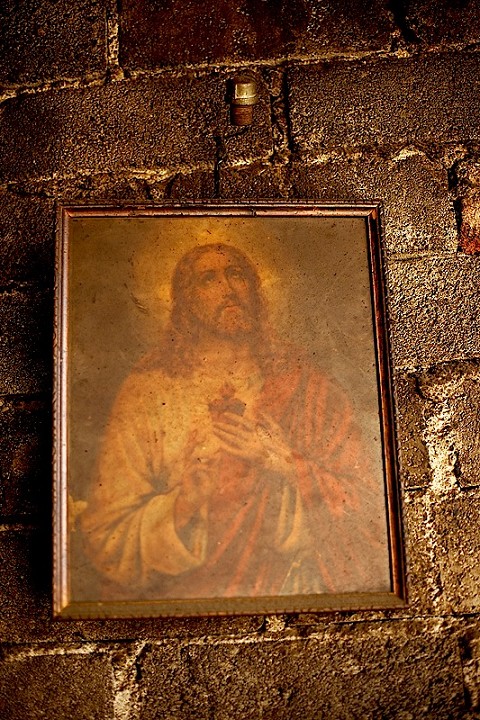 The first day that I felt super sick I went to the nurse room at the tent city we were staying. Along with hearing about how one kid from another church got it by a monkey, good luck explaining that to the parents, I found out that for at least the next day I had to stay in camp the whole day.
I was mad. I knew I would be no good to my team in the village but dang it, I wanted to help my team! Despite my sickly complaining I stayed all day in the Gowler Prolwer, a Prowler brand travel trailer owned by the Gowler family hence the name.
With me that day was one of the trip moms, Kristie Kramer. She took care of me all day, getting me drink when I was thirsty, crackers when I was hungry, rubbing my back as I was trying to sleep. In a very real way I felt the love of my Lord through the hands and actions of Kristie. We first met through that trip. Now she and her husband are coming to my wedding in three weeks. She was my Jesus that day, loving me when I was at my worst.
The next day I convinced my leaders to at least let me go to the village. It was our last day and I wanted to help and say goodbye to my Mexican friends, hug my Bible School kids, and thank them for their hospitality. Most of the time I was in the van, I came out for a few songs when I could. At our team lunch by the goat pasture, I slept through my team singing happy birthday to me. I awoke as they gave me a journal with special messages written by all the different people. I am still good friends with many of those teammates. They were my Jesus that day, encouraging me and loving me even when I had nothing to give.
That night I was so exhausted, I slept through the group worship, where over 2000 students and leaders gather every night and praise God. I wouldn't have missed it for anything but the fever said no. I only awoke when then whole youth group and staff on the trip sang happy birthday to me at 10pm. I didn't even make it out of my tent. I just laid there and enjoyed the love I felt from those people. They were my Jesus that night, letting me know that they had not forgotten about me.
I had been on several trips before that one, and several since. God has spoken to me on all of my trips serving others. They have all been memorable and good in many different ways. But this was the only trip that I have ever gotten really sick on. Back then, I didn't like it. Now, I cherish it. In my sickness, my fever, my diarrhea Jesus showed up and loved me and cared for me. Jesus came as Kristie. Jesus came as my team. Jesus came as my whole youth group. I will never forget that when I was down and hurting, Jesus came. Don't forget to look around and recognize when Jesus comes to you.
And here is a hint, He probably won't be wearing a nice white robe. He will probably look like Kristie, or my team, or my youth group.
---

Ben lives in Tucson, AZ studying sociology and writing. He even works full time when it doesn't interfere with writing the stories God puts on his heart to share with the world.