By Eliot To
I was a part of Carpenters Tools International (CTI), a music ministry from Willmar, Minnesota. The mission of CTI is to reach every young person possible with the gospel of Jesus Christ using music as the main medium, as well as drama and personal testimonies. While were overseas, we partner with different Youth for Christ Internationals (YFC) across the world. This summer, I was privileged to lead a team of 10 people to Guatemala City, Guatemala, to work with the local YFC. We spent 27 days in Guatemala and traveled to different areas of Guatemala City and neighboring cities to perform in different schools and churches.
I grew up playing soccer with my father in the streets of Hong Kong. He would take me out every weekend and spend time to teach me how to play. As I grew older, he started bringing me out to play with his friends. I still remember the first couple times I met his friends; they had this are you kidding me look on their faces. There I was, at the age of 11, Ive got no skills and no size. It was fun to play soccer, because thats what I love to do. But why exactly did my father take me out to play?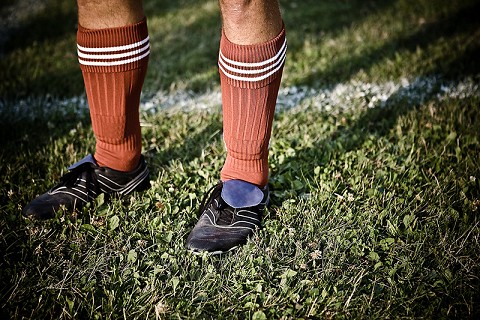 With CTI, our typical concert usually starts by having our band play for half an hour or so. Then the YFC workers and volunteers would speak to the people for whom weve just performed. Theres usually an altar call that follows and tons of teenagers would come up and accept Jesus as their personal Savior. In case you didnt know, Guatemala is a Spanish speaking country. That means, that aside from some of our English songs, our verbal transitions between songs, and our testimonies, everything else was in Spanish.
Most, if not all of us, knew very limited Spanish. That simply meant that we had no idea what was going on most of the time. But, we got to witness the power of the Holy Spirit and how He moves people every time. These kids might not understand a word we said. We might not understand a word that was spoken to them. It is indeed not by might, not by power, but by the Spirit of God."
During one of our concerts, we had a chance to participate in an exorcism. There was a young man who was demon possessed and had pretty much sought us out after our concert. We prayed for him and with him for several hours and watched him struggle and battle against the demons. It was an absolutely amazing and horrifying experience. This was the experience that triggered it all for me. This was the experience that made me wonder why humanity is left with some of the burdens of life.
Why exactly does God need us to cast out demons? After all, were fighting a battle that isnt just flesh and blood but also of the spirit. So why exactly does God need filthy human beings to cast out demons for him. I believe the answer is simple. He doesnt.
I was reminded of my childhood experience of playing soccer with my father. The truth of the matter is he wasnt expecting me to make the accurate passes, the strong defensive play or to score goals. He really didnt need me to win the game. He just wanted me to be in the game.
God really didnt need us to win souls. Thats His job. The president of CTI reminded me that, salvation happened 2000 years ago. It doesnt just happen when we tell people about Jesus. Salvation doesnt happen with us.
The Lord doesnt need us to do anything for Him. In fact, the Lord doesnt need us. But He chooses to use us because He loves us.
My father didnt need me to score goals and win soccer games. He wanted me to be in the game so he can be with me so that he can teach me about the game so that he can teach me about life.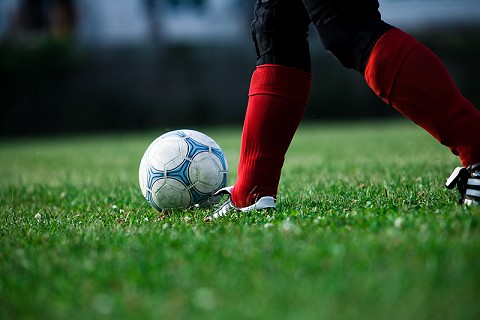 My Heavenly Fathers the same way. He wanted me to be a part of His plan not because I can win souls. He wanted me to be a part of it so He can be with me
and teach me all about life. He does this all because He loves me not because He needs me.
God doesnt need you. But He wants you because He loves you. He knows that youre most satisfied when you use the gifts Hes given you. Thats why we get to use our gifts and passion to serve Him. Not because He needs it, but because He wants it and He wants you.
If you liked this article, check out: Exorcised
---

Eliot was born and raised in Hong Kong and now resides in Toronto, Canada. He is currently a chiropody student at a local health science school in Toronto. Eliot is passionate about music, sports and people. He enjoys moments where God reveals little bits and pieces of who he is through the "simple" and "ordinary" things in his life. You can email him at
[email protected]
. You can read his blog here.