By Caitlin Woodward
I had never heard of Jason Gray before this album. I'm thankful I know him now.
If you've ever wanted to get more personal with an artist whose lyrics and life grab onto your heart, this guy does it. Close yourself into a private concert with Jason Gray's newest album Acoustic Storytime and listen to the powerful truth that comes from this man.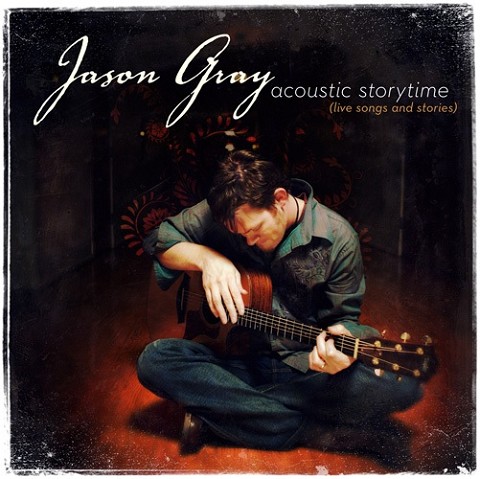 "The one record I've been asked for more than anything else over the years is one with just me, my guitar, and some of the stories I share from stage," Jason mentions in his new album.
The Jason Gray fan will enjoy this more personal addition to their collection. Some songs are familiar but bring the unique atmosphere and reality that only live recordings offer. Along with hearing Jason's connection to his audience through the live recordings there is the added bonus of Jason's narratives of his life and love throughout the tracks.
This live album is more than just music and applause. Time with Jason Gray and his music open up a door for the opportunity to meet with the love of a Mighty God. Jason adds in his CD about his audiences, "If we were all faithful to bring our hearts, God was faithful to show up, bless our meeting, and lead us deeper into holy and unexpected places. Maybe it was in the peeling back of layers down to just a voice, a guitar, and a story that made people feel like they could peel back a few of their own layers and let me inside their story."
Get ready for that peeling of layers while listening to these smooth melodies and solid lyrics. It is in his humility and vulnerability that he brings a key to unlock hearts for change to happen in his life and those who happen to hear his songs. The message Jason sings about boasts of his weaknesses and the grace and strength offered to him by a God greater than himself. If you didn't know this about Jason, shortly into the album he tells the story of growing up and living with a speech handicap. Carrying off the similar proclamations of his previous album, All The Lovely Losers, he continues to let God work through him as a willing vessel, even when it's hard and scary at times.
As the title of the album says this hour-long set of acoustics tells his stories. I found his words comforting and truthful. The change from religious songs that are annoyingly leaking of over-used "Christianese" lingo was ultimately refreshing. The faith here is raw and real and mysterious and melodious. He brings a new spin on the simple message of grace and mercy used in a weak but willing vessel. I honestly can't remember a time when I had heard so much uncovered truth from one person in a single hour. The time is not wasted. Go with him as his melodies move unashamedly into life as a mighty rushing river.
"Grace" was one of my favorites. It takes a look at the relationship we have with God from a guy-girl perspective. Grace offers that consistent and unconditional love we all hope for and imagine, yet when we really get face to face with such a love we run and fail. "She don't like it when i try so hard to impress her, 'cause when I do that its a lie that makes she love look the lesser." This song passionately describes his love affair with grace. You have to listen to this song more than once. And still it doesn't seem to be enough to fully grasp this grace that is freely offered.
"If I Were A Dog" will remind you of God's humor in everyday creativity. Jason writes his first love song literally as if he were a dog. He says he "could stare at your beauty for extended periods of time…because dogs are prone to stare." You just have to hear it.
"Blessed Be" is from All The Lovely Losers. This uplifting song brings a tender spin on Jesus' words that the Kingdom comes to the broken ones.
"The Things We Hold Back" is a song offered with a more bluegrass tune. You're taken on a road, questioning the things we hold back in life and the motivations behind them. The light Jason shines on the walls that we tend to avoid allows truth to break through them.
As I keep replaying this album, the recognition of my weakness keeps coming up. There's a deeper way to live and more in each person's heart that God want to grab hold of. This album opened me to start getting there – not bad for a first meeting with Jason.
As Jason says, "I hope You know what You're doing because You brought me here."
If you liked this article, check out: Jason Gray and Social Justice
---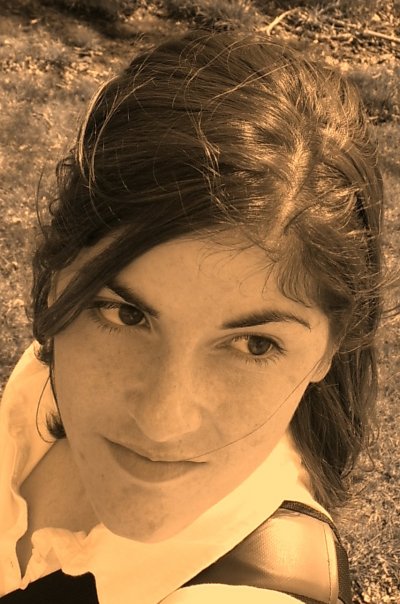 Caitlin

graduated from Asbury College with a degree in Media Communications and a desire for something more. She recently returned from traveling with Adventures in Missions on their World Race program. She's been wrecked for this nation and desperately wants to see the youth and young adults of American know God more intimately, actively, and selflessly.