By Mariah Secrest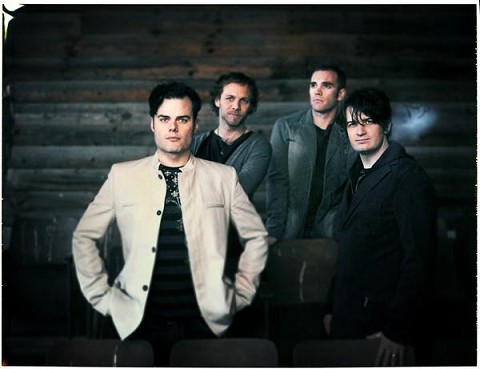 Depending on which part of the country/world you live in, you may or may not be enjoying the quintessential trademarks that mark the arrival of the fall season.
I know I have consumed my fair share of apple cider and have eagerly awaited the day that I might be able to bring the sweaters from the deep recesses of my closetan occasion that my sunny town of Tucson, Arizona is reluctant to afford.
But no matter whether youre bundled up sipping cocoa in New York or still keeping sunglasses handy in Mexico, we can all enjoy one thing that has been highly anticipated for this fallthe release of Downheres fourth studio album Ending is Beginning (September 23rd, 2008, Centricity Records).
Downhere fans should take pride in the final selection of the albums thirteen cuts, given that many of them had a say in it. Taking listener feedback seriously, the band actually conducted several listening parties worldwide to allow fans and listeners to vote on which songs would make the final cut. The result is a solid queue of melodic goodness, ranging in mood from sacred to borderline whimsical.
The bands novelty of boasting not just one but two lead singers is successfully pulled off as Marc and Jasons voices play off this tricky dynamic. Marcs soaring voice glides at times into expertly-executed falsetto, while Jasons rich vocals lend a warm depth to the mix.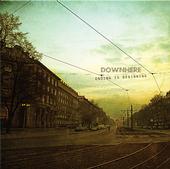 The merging of their voices is particularly effective on the track Here I Am, which has been making its way up the Christian charts. But the vocals are only a modest contribution to what makes this album musically sturdy.
Blending in the talents of Glenn and Jeremy, solid musicianship and arrangement reveal that this Canadian piano-pop-rock band is hardly new to the music scene.
Echoes of Maroon Five groove through My Last Amen, and the contagiously catchy The Problem is deceptively perky for the self-incrimination that the lyrics suggest. Hope Is Rising is the song that I personally suspect will stick around as the timeless anthem, but maybe this is just because I had the privilege of hearing some behind-the-scenes narrative from Jason about its creation when Wrecked met with Downhere for an interview this spring. Its definitely the kind of song to cling to after picking oneself up from the ashes of plans and life gone awry.
Speaking of behind-the-scenes narrative, the band has recently posted a blog as a songwriters treasure chest free-for-the-taking.
In it, they share the stories and thoughts behind several of the new songs. This is yet one more expression of the bands accessibility and ardent attempt to curtail the gap between musician and listener.
To learn more or order the shiny new album Ending is Beginning, visit their official website or MySpace.
If you liked this article, check out these music features:
Mariah has currently landed herself in Tucson, Arizona, where she just finished a philosophy degree from the University of Arizona. She thought life was supposed to get easier after college, but she's keeping way too busy as a musician, editor for this magazine, and occupying other sundry roles. She enjoys writing almost as much as she enjoys making music. Almost. You can hear her music on Myspace.