By Quoleshna Elbert
Hootie and the Blowfish inspired Nelson to pick up a guitar and try the seemingly simple melodies that had beckoned him.
Nelson drove a truck for a living at that time and he figured learning an instrument would be a great way to pass the hours while on the road. So, he picked up Hootie's CD to try learning the guitar with. "That didn't work out," he admits.
But, two years later, he encountered Eric Clapton's "Tears in Heaven" and "Layla" and Nelson found himself fired up once again. And, fortunately, someone pointed him in the direction of the local Guitar Center, where he picked up knowledge regarding equipment and books from which he learned everything he knows about chords and music. His next attempts at his favorite Hootie CD proved much more successful.
But, in 2008 he found himself suddenly tired of playing other people's music. And, it dawned on him that he wanted to produce his own.
He has a lot of influence, from Eric Clapton, to Wyclef Jean, from Santana to the late (and great) Michael Jackson. "When you grow up you listen to what the people around you listen to…I think (Michael) was the one that got me thinking about listening to other types of music." Nelson also acknowledges artists such as Prince and Lenny Kravitz as artists who compelled him to explore various genres of music.
Though Nelson can appreciate contemporary songs, he likes songs that tell a story and perhaps this is why he finds more inspiration in older music. "You know you're gonna get good stuff you go to old stuff."
"I want my songs to touch me," he says, "I know if it touches me it will touch someone else. If it's not touching someone there's no reason to do it."
Nelson admits that he's just beginning and in his debut CD (which he produced all on his own), the listener will get to hear his growth. From songs that only include his voice and acoustic guitar, to songs that show off his growing confidence in the use of the instruments the keyboard offers.
He seems excited to continue this journey. He wrote, recorded and created his debut CD in four months. The process has engage him with various audiences and has challenge him to be more confident in his creativity and the gifts he is developing. He was never one to ever publically show any of his creative work. But, through this process he has learned not to let criticism impede him or cause him to go backwards, but instead he has determined to grow better because of it, while remaining true to what makes him unique.
His first CD is a first step in his quest to create the kind of music that sticks in the minds of its listeners. Similar to the songs that inspired him to begin learning guitar, Nelson's hope is to develop music that is memorable, that connects with listeners even years later, even if it's not the most popular song at the time of its release. He is excited to continue growing, developing and challenging himself, knowing that his creativity and new found confidence will lead him to places that are uncharted but fulfilling.
---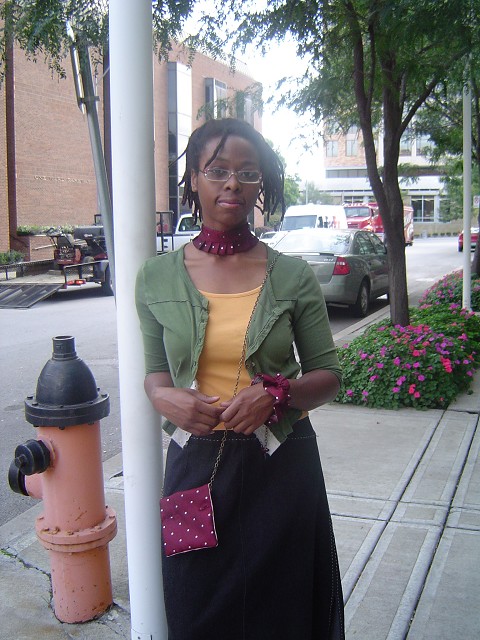 Writing lyrics, consuming lots of sugary tea and dancing — these are a few of Quoleshna's favorite things. She's passionate about full-throttle, godly exploration of God-given talents. Currently, she's working on handcrafted, comfy, fun and elegant fashion accessories. Visit http://connect.tangle.com/quoleshna for extended vids or if you feel led, contact her: [email protected].