By Matt Kok
I watched her spin, her dark, shoulder-length hair barely holding on as it flew behind her in the wind. Beside her sat one of her two children, a young girl aged four. And they smiled. And they laughed. And they spun. Their little booth launched them in spins and loops as each swing of the ride took them around in endless circles. Soon though, the smile disappeared behind a hand she held close to her mouth. The sparkling eyes of one who laughs was replaced by eyes of fear and worry. The twirling, spinning and looping of the ride continued, but she was obviously no longer having fun. Maybe it was just the effects of a ride designed to wrench the stomach. Or maybe it was the child who grew inside her.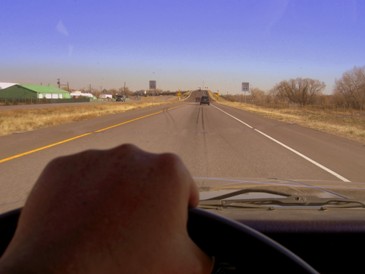 I don't recall how I first met Mary*, but it must have been through her ten-year-old son. Though she lives in my town, Mary has sisters and parents, nieces and nephews on the reserve in which I spend most of my time. Her son enjoys spending his days on the reserve, playing with his cousins and being spoiled by his grandparents, so it wasn't long before my daily commute was occasionally spent with him in the passenger seat; he entertaining me with his solid sense of humor and funny remarks that only a ten-year-old would make.
He had experienced a couple of 'firsts' with me on this drive: his first time seeing a turtle, as it slowly made it's way across the highway, eventually finding itself hanging out in the back of our truck as it was to become a sort of show-and-tell item to his friends in Aroland. And, the other day, his first time seeing a wolf as it sauntered along the edge of the road, eventually disappearing into the woods while we marveled at its beauty. I had met this boy even before my arrival in Northern Ontario, through an email. It came from John, who has been working in the area for several years, and for whom I would be working while in the area. John's email made mention of a ten-year-old boy who showed up at his door late one evening. He was looking for a place to spend the night. His mother was drunk. Again.
It must have been through him that I first met Mary. One day I sat on the front porch when she drove up, tears in her eyes. We went for a drive, where she told me of her sorrows, of her frustrations with her boyfriend, and her inability to escape her addiction to fun – the kind of fun that leaves you with a hangover the next day. One week I had to babysit her two children while she worked as a cook at the local restaurant. It was that restaurant in which I had sat with her and her fellow employees a few nights before, mesmerized by the TV that I had almost forgotten existed. As we sat, talked, ate and watched, she grabbed a pen and wrote something on a napkin. She slipped me the note. It seems that her boyfriend, the man she had talked about leaving for months, would not be leaving her empty-handed: I think I'm pregnant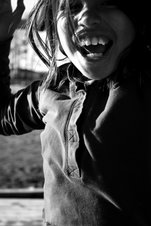 This was the second time in two weeks I had heard this statement. The first happened a week before, and it came from a teenage girl on the reserve, tears in her eyes. Her tears were not tears of worry or concern, but of anger. Another teen on the reserve had heard her news second-hand, and began spreading rumors. In such a small community, where rumors are as valuable as currency, her secret was no longer safe. And so, she sat in tears in the drop-in centre, and I invited her for a walk. It was on that walk that she broke the news to me. Knowing that there is a major difference between thinking one is pregnant and knowing one is pregnant, I offered my help. I was headed into town the next day, and there was sure to be a store in which I could buy a pregnancy test. She gladly took up my offer.
And so, one of the first things that came to mind as I sat in that restaurant with Mary's note in my hand, was, Not again. Fortunately, I was not headed into town the next day, and she wasn't seeking my help in obtaining confirmation of her suspicions. She just wanted me to know. We talked about it and, for the second time in two weeks, I told someone that there is a major difference between thinking something, and knowing something. "In the meantime," I told her, "you need to make sure you aren't drinking."
It was in those next few days that I would find myself taking care of her two kids, while she spent her time at the restaurant. The second day, she called me at home and warned me not to bring her kids to the restaurant. We had done so the day before, surprising her at work. The kids had found two wigs I kept for, well, who knows why I kept them. But I kept them in a place where the curious eyes of children looking for some sort of self-entertainment could find them. The two of them donned their wigs and we drove down to the restaurant. And as any loving mother would do, Mary, between chuckles and laughter, grabbed her camera to remember the antics of her children that day for years to come. Today, she didn't want us to just show up like that.
Continued next week…
---
Matt Kok

recently finished up serving as a youth minister near Vancouver, BC and has just moved to what he calls the "Starbucks-free world" of northern Ontario to work with indigenous youth.