By Tom Schiavon
The ballots have all been counted. Confetti has rained down. Two candidates to persuade us have spent nearly 700 million dollars. Promises galore have been strewn about like garbage in the park. Hours of commentary have ceased from being televised. All we are left with is an election hangover.
For obvious reasons, this article was written before the election results were in. We have either elected the first African-American president (only 150 years after we admitted they were more than 3/5 of a person), or chosen a man who has given over 50 years of his life to serving his country. Both have promised a new age of honest Washington politics and a return to utopia in a way that makes you wonder if they have a magic wand.
You have heard from Wrecked the peril of placing all of your hopes in a presidential candidate, but what is the alternative? In other words, what do we do the morning after an election?
It's a bit of a trick question because the answer is that we are to do the same things we were supposed to be doing before the election: act justly, love mercy, and walk humbly with our God. We have always needed to love our neighbors just like we love ourselves, and that doesn't change because somebody promised us help from aboveWashington, that is. If your candidate won, the Messianic Age won't begin November 5, 2008. If your candidate lost, the Tribulation won't begin when 100% of precincts are reporting.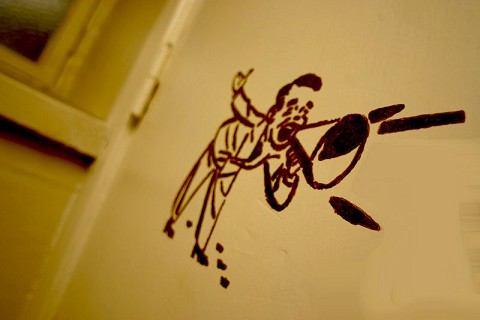 What would happen if we saw each day as an opportunity to be a visible manifestation of God's love?
The last few months have shown unprecedented zeal by campaign volunteers to get people involved in the democratic process. People have been working until they were blue (or red) in the face to persuade people to vote for their candidate.
Barack Obama even has an iPhone application (OK, maybe that is a sign of the apocalypse). Yet how often do we strive so diligently to love our enemies and bless those who persecute us? How often do we engage in the lives of people who have brutal emotional wounds?
One of the amazing things about the Gospel is that it gives power to the most mundane of things. Praying and reading becomes meeting God. Eating bread and [insert your grape derivative here] becomes sharing in the Wedding Feast. Giving a glass of cool water to a thirsty person becomes serving Christ. Caring for widows and orphans becomes true religion. Making peace gives us an inheritance in the Kingdom of God. These are the things we are called to do on an everyday basis but have immediate benefits, both to the recipient and ourselves. We start by loving the Bride, and then the Spirit overflows into the world. We change the world one random-act-of-kindness at a time.
We don't need a top-down bureaucratic initiative to set the standard of justice for us. Let's start a grass-roots justice revolution that transforms our nation from the bottom up. Let's love each other with reckless abandon and trust God to straighten the rest out for us.
Washington, can you hear us? We don't need you anymore.
---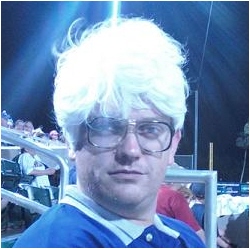 Tom

is an avid Cubs fan whose most recent laudable achievement was singing "Take Me Out to the Ballgame" dressed as Harry Carey at the local minor league baseball game.