By Mariah Secrest
Continued from: Against All Hope: Happily ever after
Why is this? I think its because like Monica we live vicariously through stories. And we find ourselves where the stakes are high. We have felt the loom of impending doubt in the circumstances that first brought us out of naivety into sober, guarded adulthood.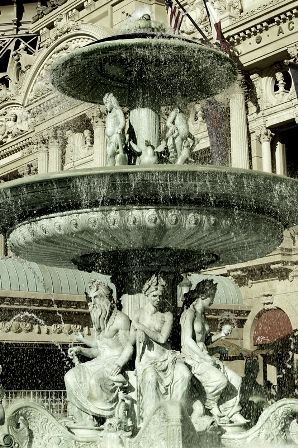 Were well acquainted with the threat to greatness. We accommodate our lives around this threat, nursing it and bandaging it and domesticating our hopes for fear of it. But we can never quite shake hope. This is why we identify so strongly with stories, because at least for the characters the obstacles are overcome and all our hopes are validated as well. And this haunting theory that there is more to come, more to life, is gently rekindled.
The other bit about good stories is that the ending is made possibly only by way of the tragic circumstances leading up to it. As you trace back through these stories, every event had to have happened just like it did. Ross had to make a fool of himself for Emily to realize how worthy he was.
My best friend, also a writer, says that as the Master Storyteller, God doesnt create superfluous events. Whether in regard to love or anything else, we have to believe that its the dark events as well as the good that shape us into just the right form to be able to contain the beauty God intends for us. And so the tragic twists and subplots will be redeemed.
But most of us relegate this belief to sitcoms and novels and movies, content to let the characters take the risks that we are actively trying to avoid. When we do actually take a risk and fall, we recoil from that place of vulnerability and vow never to put ourselves in that position again because we think thats the end of the story.
Im logical in relationships. Im not impetuous. I dont jump into things. The only problem is with this is that it becomes so calculated and manageable that it leaves very little room for life to grow from it. Recognizing this, I began to take some risks. I let the stakes hang high and went down fighting. And I still went down.
Ive stood with the last ray of light and prayed for a miracle. But when morning came, I was still alone, the words of a song stuck in my headmy only consolation. The plot did not play out the way I had hoped. But as much as my reticent self tends to retreat back into the safe and logical, I have to believe that my fall was only the first act.
Im less concerned now with predicting the plot as I am concerned with trusting the One writing it. Romans 4:18 says that, Against all hope Abraham believed Perhaps the words of the song that arose with my disappointment were a quiet prophecy, whispering gently that all is not lost. I dont know how or what, but the best is yet to come.
If you liked this article, check out: Finding Our Voices
---

Mariah has currently landed herself in Tucson, Arizona, where she just finished a philosophy degree. She enjoys writing almost as much as she enjoys making music. Almost. You can visit her on Myspace at www.myspace.com/mariahsecrestmusic.