By Chad Mast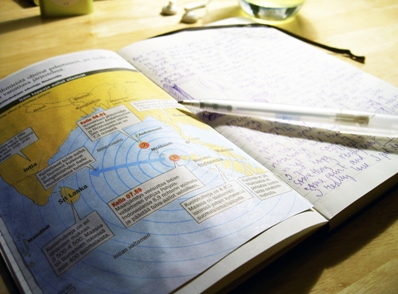 On the morning of the 26th of December 2004, over 200,000 people lost their lives to a tsunami that hit many different islands in Southeast Asia. I remember the day vividly, getting up while on vacation in Hawaii and seeing the devastation on the television.
I remember my heart going out to the people, but at no point could my mind even comprehend what went on. While watching the footage of the wave crashing into the tourist towns, I remember thinking what must that have been like to experience first hand.
This evening I met a family of four that brought me into the terror that went on that day and it gave me goose bumps on how present the Holy Spirit was.
Just a little background information, (due to the confidentiality of this family and their presence in Thailand, I will call this family the Smith family) the Smith Family is a family of four who are full time missionaries in Thailand. They have lived here for four years and are immersed into the culture on their calling from God.
The Smith family decided to have a family beach day the morning of the 26th on an island off the coast of Phuket. Mr. Smiths father had joined them. All of a sudden they noticed that the water had dropped four feet in not more than a moments time. Mr. Smith thought that something must be wrongan earthquake came to mind.
Mr. Smith heard his cell phone ringing off in the distance. He couldnt get to it before it went to the voicemail, but after turning around to go back to his family, he heard his cell phone go off again. This time he answered it. It was his friends from Patong, Phuket (the place where all the video footage came from), and they frantically said that there had been an earthquake and a tsunami has just crashed into the second story of the Patong Towers.
Right at that moment Mr. Smith saw, about ninety feet in the distance, a wave about thirty feet tall screaming towards him. Lord, we are in your hands, Mr. Smith said. He heard the Lord respond, You are safe in my hands.
Without being able to move more than six feet, each of the family members were crushed by the wave and thrown into a spin cycle, not knowing which way was up or down. Mr. Smith remembers curling up into a ball and being smacked with a huge wall of water.
As the wave toppled over them, the entire Smith family was swept away about two hundred feet from where they were currently positioned. Mr. Smith emerged from the water, realized that he was still alive, checked to see if he was still intact, then searched for his family. To his amazement, his wife and son were very near to him and not badly injured. The three of them huddled together, but Mrs. Smith desperately searched for her baby girl. She reached down frantically into the water twice trying to grab anything that resembled her child. On the third time she reached down in the water and by the Grace of our Lord Jesus Christ, she pulled her daughter out of the water.
The first thing the girl said was, Mommy, I didnt swallow any of the water. The second thing she said was, Why does my leg look funny? Her leg looked funny because it had been broken in three places, yet she felt no pain. The whole family said that God had given them such a peace and that His presence was so real that they had no doubt they were in the protection of Gods hand.
A few minutes later, Mr. Smith saw some arms sticking out of the water and he realized that it was his father. He had been trapped under some branches and was trying to get up for air. Mr. Smith got over to him in time and pulled him up from beneath the water. Numerous ribs were broken; he punctured a lung and broke his shoulder, but for his age had made it out quite well.
Isaiah 43:1-3: Fear not, for I have redeemed you by name, you are mine. When you pass through the waters, I will be with you; and when you pass through the rivers, they will not sweep over youFor I am the Lord, your God, the Holy One of Israel, your savior.
---
Chad Mast has spent the better part of two years traveling the world, leading groups of fellow adventurers. You can read more of his journey here.