By Mallorie Miller
From Swaziland…
It was as if, for a moment, the world stopped spinning. I moved out to the hallway and slid down the wall to the floor. I knew that this was one of those moments that changes people that I was changing but I couldn't feel anything. I couldn't think. I just stopped.
We had arrived at the Manzini hospital a few hours earlier. We had walked into the children's ward, and I had been reminded of my general distaste for hospitals. The children had immediately captured my attention. There were four sections with a number of children in each. There were mothers or family members stationed by nearly every bedside. They live at the hospital. They sleep outside and don't even leave for meals. Sometimes they don't eat because they would rather stay with their children. I didn't realize at the time that eighty percent of those admitted to the hospital die there. I didn't factor that percentage into the beautiful faces with whom I kept company.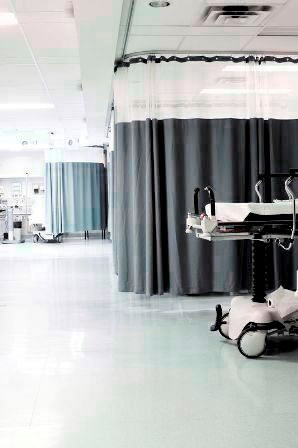 I spent most of the morning with three young mothers and their babies. I had planned on visiting more children in the ward, but I just got stuck there with those three babies. One of the mothers, wearing a brown beaded sweater, grinned bashfully at me as I approached her. The mothers gave me permission to pray for their babies, and though I would normally pray relatively quickly and simply, something interesting happened.
Every time I touched the heads of one of the babies, my fingers would noticeably start to tingle. It was only the fingers touching the child, and when I removed my hand, the electric feeling left. Having learned about supernatural, living in Mozambique, I believe that this was a sign that the Spirit of God was working. So I stayed there, praying for those babies, for over an hour.
A friend that was visiting the hospital with me bought some food and snacks for the mothers. The heavy feeling in the room immediately lifted and for a very brief moment, it was like all the weariness of hospital living and worrying left them. After lunch, I decided to walk around and see some of the other children.
That's when I heard it. Wailing. It was the deep, mournful wailing of the soul. I saw a woman collapse in the hallway. I followed my friend, Shawna, to see if we could do something anything to help. Shawna cradled the woman, broken with grief. I looked into the nearby room and saw a small blanket doubled over. Her baby.
It wasn't until we helped the woman into the next room that I recognized her brown, beaded sweater. Then it all stopped. I remember thinking that this was one of the young mothers I had spent the morning with. This was one of the babies I had prayed for. She screamed and wept. I remember wanting to cry with her but being unable to do so.
The hospital did not stop. Shawna stayed close to the mother, comforting her and helping her. She wanted to see her baby, so the nurse took us next door. The baby boy who had been sleeping just hours earlier lay naked on a table, with only a witchdoctor string around his waist. A lifeless baby. I don't know how to describe it other than to say that it just felt wrong in my spirit. Like such a thing was never intended to exist.
The hospital kept going. Shawna cared for the grieving mother. The nursing staff, used to such moments, continued with their scheduled duties. But I stopped. Everything stopped. I sat there in that hallway, just staring.
Another friend, Tim, told me later about a conversation he had with a father that was staying in the hospital to care for his son. This man had lost his wife in that hospital two years ago, and his daughter had died since. Now his son was there as well. He told Tim, "In America, you hear all the beeping machines, and that's how you know when someone dies. Here, you just hear screaming."
The numb feeling stayed with me long after leaving the hospital. I remember asking God, whom I love, "I know You reign. I know it. I'm just not sure I saw You reign today" Later that night, during a time of praise and worship, I found it difficult to sing. I just hurt. My spirit hurt. Then I closed my eyes, and I saw Jesus in the hospital. I saw Him comforting the mother and taking the baby. And I knew He hurt too. I knew it was okay to hurt and that He understood, more than I could. And I knew again that He reigns.
"When hope is lost, I'll call You Savior.
When pain surrounds, I'll call You Healer.
When silence falls, You'll be the song within my heart."
– Tim Hughes
---
Mallorie Miller
grew up in Cambridge, Ohio with her parents, older brother, and loyal, blind guard dog Toby. She is a graduate of Ashland University in Ashland, Ohio and is currently in Belen, Costa Rica with a traveling church-planting ministry called the World Race.