By Karen Swank
This Thanksgiving morning finds me teary, overcome with the magnitude of God's grace and mercy, in that He has, for His own reasons, chosen to make me an incredibly rich person. They have to be His own reasons; I know my story well enough to know the massive gulf between what I have earned and what I have — which is why I so often repeat that old Testament chart-topper that says, "O praise the Lord, for He is good, and His mercy endures forever." This morning, I celebrate the same things that many will: home, health, family and friends. But the things I have seen, heard, and learned this past couple of years. Well, they are what push my gratitude from a sigh and a smile to a whole other level.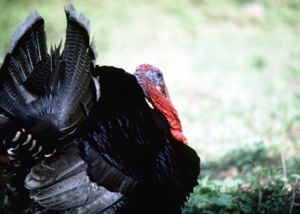 Today, I write these words from the comfort of my kitchen, having looked into the eyes of many who don't have a place to call their own. I lived up close to those who have no front door to shut against the world, no bed to leave unmade, no cupboard full of snacks. I have seen the haunted expressions of those who share about sleeping outside or in cars. I have heard the horror stories of those who are at the mercy of whoever will take them in. I have watched the frustration of those who are learning to deal with shelter life, which means yielding to someone else's idea of how clean is clean enough or what time the lights should go out.
Today, when I say I am grateful for my home, it means whole worlds of things that had never crossed my mind before. My personal encounter with Melanoma, so many years back now that I struggle to place a date on it, changed my appreciation for my health. It deepened my compassion for those amidst the fight for their very lives. It caused me to take notice of how frequently physical issues change the entire fabric of a life – and even other lives around it. What never used to cross my mind when I said "good health" was the mental health part of that equation.
My journey the last few years has taken me deep into the realities of mental illness. I have watched it rob people of homes, health, and families. I have witnessed it stealing away freedom. I have listened to the way it seduces intelligent, beautiful people across points of no return. I have felt the thickness of the wall it builds between the sufferers and those who love them. I have watched it re-scripting lives with its lies. I have seen how it creates a parallel and dangerous world, right here in the midst of us who live safely and well. I have studied how skillfully it fabricates a screen that causes most of the world not to care at all about its work, other than being irritated or frightened by those in its grip. Once upon a time, it never crossed my mind to be grateful for my mental health. That was presumption on a very high order.
Today, when I wish you good health, or when I am thankful for my own, mental health is at the top of that list. Those of us who have family and friends tend to take them for granted, and it rarely crosses our minds that someone may not have such a luxury. If you've never encountered someone with that kind of poverty, may this be the year you do… and may you be an agent of change in that someone's life.
The old line says "people need people." I used to think it was a lie, back when I believed I was a loner and that I required large amounts of solitude in order to be happy. I was wrong. People do need people. We shape one another. We draw out the poison from old wounds. We stir up the good stuff that's been settled so long that it has been forgotten. We prop each other up.
Do we get it wrong, sometimes? Oh, yes. Often, even. Is it awkward and unlovely, on occasion? Yeah, you betcha. But people without real family and friends are dangerously susceptible. I am grateful for friends and family, not only because they sometimes give me the "warm fuzzies," but also because I need them, and they need me, and the One who designed us all planned it like that.
This Thanksgiving holiday, may you enjoy your turkey and even your football, if that's your thing. But before, during, after, and above it all, may you really know the fullness of your wealth, no matter where you are today. And may the One who let you have it receive all the glory.
---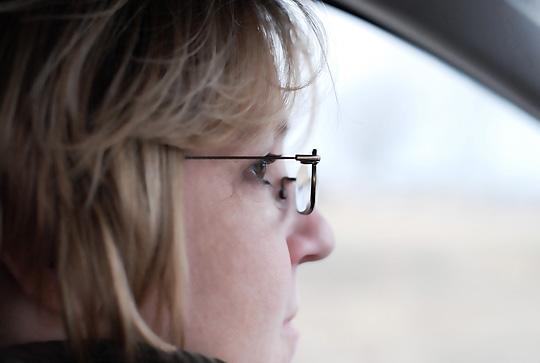 Karen was called into hands-on ministry through a painful passage, for which she is grateful daily. Having recently transitioned from working in a shelter to the ranks of the unemployed, she waits with great anticipation for the next assignment.