By Melissa Sandel
Last summer, the junior high students from our church decided to start a revolution. Rather than succumb to a typical, lazy summer, they decided to pursue a God-sized dream. They said they wanted to change the world. That's an ambitious goal for a group of acne-prone kids who can't drive.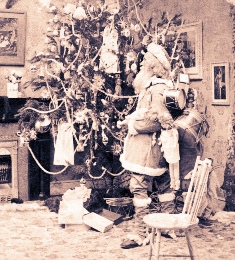 They started praying in May, asking God to show them a specific place in the world where they could make a difference. They discovered a community in the slums of Nairobi where there' s only one water point that provides drinking water for more than 100,000 people. Each day, Kenyans travel for miles, just to wait in line for hours, simply to retrieve a bucket of water for their family. This can often take all day, which prevents people from obtaining steady employment.
Poverty is incredibly cruel. It is an unfortunate dilemma when a person must choose between taking a job to earn money for food and neglecting work so they can obtain drinking water. In some families, children are assigned the job of fetching water, which prevents them from attending school. This only perpetuates the cycle of helplessness.
This same community, a neighborhood called Bondeni, has no flushing toilets or showers. People go to the bathroom in open sewers on the streets or in alleyways behind their homes. They bathe in these same alleys, using a basin of contaminated water.
I am beginning to think that I take public toilets, the water fountain at work and my daily shower a little too casually.
Our junior high kids did some research. They realized that for $3,000, they could provide running water for an entire community. For another $3000, they could add flushing toilets and showers to a boarding school for Kenyan junior high students. $6,000 seemed like a lofty goal, especially for a group of teens with no income. But they started praying and as always, God showed up in a big way.
For three months, they planned car washes, garage sales, dinners and silent auctions. Many of our kids hosted lemonade stands or took spare jobs, giving their proceeds to their Kenyan friends in Nairobi.
In the end, they raised more than $9,000 and were able to provide even more assistance to the people of Nairobi than anyone ever imagined.
How often do junior high kids literally change the world? Their work has impacted the lives of thousands of people and transformed the landscape of an entire community. If a group of young teens can have this kind of impact in three months, what could a group of committed Christ followers accomplish with a season as meaningful as Christmas?
Christmas has always been about God bringing hope to those in need. This holiday season, we have the opportunity to provide all kinds of hope to Kenyans on the other side of the world. For more information, visit www.wschurch.org/christmas.
God used the kids from our church to kick me in the tail. My faith is often too comfortable, like a familiar blanket that's become thin and raggedy over time. It's time to ask God to give us God-sized dreams. This is the moment to ask God how He could use our resources and our prayers to change the physical and spiritual terrain of the world.
If you' re ready to be inspired, check out this YouTube video about what our junior high kids did this summer:

If you' d like to find out more about our continued work in the slums of Nairobi, Kenya or would like to make a financial contribution, visit www.wschurch.org/christmas
Here's a video from our church that communicates our heart behind A Different Kind of Christmas

If you liked this article, check out: A Different Kind of Christmas
---

Melissa serves as the Director of Small Group Ministry at West Side Christian Church in Springfield, Illinois. Melissa is a graduate of the University of Illinois and Lincoln Christian Seminary. New experiences, meaningful conversations, and Lemon Supreme Pie from Bakers Square make her jump for joy! Melissa is often found reading great books, running outdoors and spending time with her husband, Chris. Shes passionate about church leadership and helping the urban poor in Kenya. She can be reached via
email
.