By Moira Allaby
Deb Gangemi read Tom Davis' Fields of the Fatherless three years ago. In it, Tom introduces readers to "people God wants us to put at the top of our priority list: the orphans, widows, and aliens (strangers)." He writes of his life-altering experience caring for a group of orphans in Russia, and he makes the biblical case for God's heart and provision for the fatherless.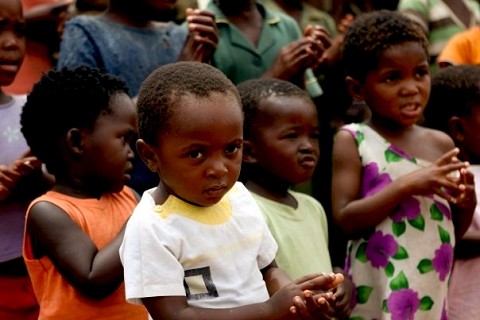 Then he challenges the Church to take God's priorities seriously-as James says, to bring faith to life through action.
Deb said, "I realized Tom wrote the book I had been talking. You can't deny God's heart for orphans, and for us."
Deb asked Tom to speak at an orphan-care conference she had organized in her home state of Florida. He accepted her invitation-and so began a relationship of activism around a mutual passion, helping the fatherless.
Deb and her husband adopted two boys, one from Kazakhstan and the other from Paraguay. But her own journey into the fields of the fatherless didn't begin and end there. Beyond adoption, Deb has been a fervent advocate of non-adoption orphan support.
When Deb traveled to the orphanage in Kazakhstan, she was smacked between the eyes with the reality of the children who remain. (Tom Davis writes about a similar experience in his book, when he and his wife adopted a daughter from Russia.)
Let's face it, when little hands latch onto your legs like the Jaws of Life, when children call you "mama" or "papa," when you look into an orphan's eyes-you don't forget it.
Deb's never been able to shake that experience with the children in Kazakhstan. And she's glad for it. Along with her commitment to be mom, wife, physical therapist and gardener extraordinaire, Deb's turned her effort toward the orphaned children who remain.
She crossed paths with Tom Davis several times after their initial meeting and learned about his organization's work in Swaziland. She was compelled by the stories of children in this nation of orphans, most having lost parents or caregivers to AIDS. They've been left to fend for themselves.
The thing that catches Deb's heart is provision. So, in Deb fashion, she started doing some social networking around the orphans at Benveni Carepoint. On December 6th, 2008, she launched an online community through FaceBook to raise awareness and support for these kids.
Her invitation says: "I want to offer you the opportunity to join an online faith community who has come together to provide prayer and care for 102 orphaned and vulnerable children in the small nation of Swaziland. The Beveni Carepoint is a gathering place for the children to receive food and care from the gogos (grandmothers) of the rural community of Engculwini in Swaziland."
Today, 305 people are members of this community, and 37 of 102 kids have been sponsored. "It's a very interesting, widespread group," says Deb. "Right now, five people are ready to travel to Swaziland."
Deb says, "I have seen a groundswell in interest for orphan care in the last four years." She believes God is working to wake up the Church, to open our eyes to the people who are closest to God's heart. She readily admits, coming to adoption and then stepping firmly into The Fields has been a progressive journey.
"Oh, I've changed. Now, I ask myself, Is it important to have that new rug for my house?' What I've seen, what I'm doing, puts everything into a different light."
Deb's family shares her passion. Her 14-year-old Andrew, whose love language is squarely in the camp of "Gettin' Gifts," surprised Deb and her husband this past Christmas. On December 22nd, he gathered up the presents under the tree designated for him. Then he asked his parents to return them. He wanted the money to go to Benveni.
For him, this was a super-size sacrifice. In one of those boxes was a Nintendo DS, a gift he'd wanted like nothing else. And Andrew's act of reverse generosity has led others to give to the children of Benveni. Just another part of that groundswell.
Deb's FaceBook page says: God has made my heart better by breaking it for orphans. I pray that everyone has such heart surgery!
To learn more or join this community, email Deb at [email protected] or look her up on FaceBook.
---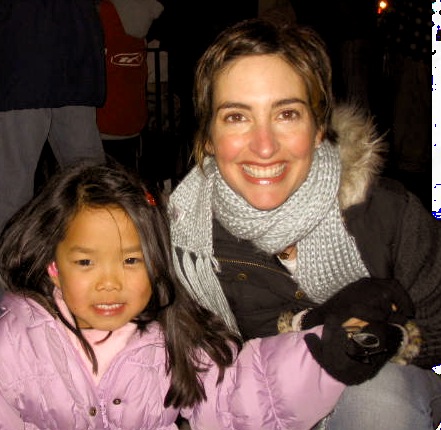 Moira is a freelance writer who lives with her husband and two children in Colorado.